4 Ways AI is Being Used to Enhance Customer Experience
Artificial Intelligence (AI) is rapidly gaining traction and offers a powerful set of tools to help brands connect with the right audience and customers with the right offers at the right time. AI is a technology domain with many applications that boosts business efficiency, slashes operational costs and overheads, minimizes risks, empowers scalability and growth, extracts insights that help business leaders see the bigger picture, and make smarter data-driven decisions. Key themes regarding the application of AI in regards to customer's experience with the brand are to be orientated across all touch-points by enhancing and personalizing the customer journey on a 1-to-1 basis and creating an enriching and fulfilling experience at every opportunity.
Let's take a look at four key ways that AI can enhance your customer's experience which in turn drives business growth and advances the bottom line.
1. Improve Your Customer Service
No matter how effective your strategies are at driving traffic to your website, you won't see any results unless users engage. Poor design, awkward user experience (UX) and user interface (UI), clunky user journey, irrelevant or difficult to interpret content, confusing call to actions (CTA) and hard-to-find conversion points are all factors that will see your frustrated audience quickly bounce straight to a competitor's website. Assuming you've got all these basics right, one of the biggest challenges is that your website is often one of your main customer interaction and service points. A traditional approach to customer service has been to provide a phone number or email, a tedious, time-consuming, and frustrating way for busy customers to get urgent answers about your products and services and hardly conducive to driving increased sales and customer satisfaction. The stats back this up: 75% of customers have experienced poor customer service. Fortunately, there are several ways AI can improve user experience and enhance business performance.
A great example is leveraging conversational AI, such as chatbots. Conversational AI combines natural language processing (NLP) and machine learning (ML) that allows chatbots to converse with users in a natural way. Chatbots offer their services 24/7 and can provide quick customer service issue resolution, take customer orders, and even direct queries to a real customer service assistance. Implementing chatbots at key customer touchpoints such as website or app not only reduces costs and enables you to provide fast and effective customer service at scale but also helps gather information pertaining to the user's purchasing intent to provide the necessary support. Chatbots are a highly effective way to improve user engagement and experience, increase customer satisfaction and conversions and ultimately aid in the formation of better relationships between your brand and customers. Investing in chatbots looks to be one of the big future trend, as the worldwide chatbot market size is predicted to expand quickly to a whopping $454.8 million in revenue by 2027 and 33% of respondents in a survey conducted on a global scale stated that chatbots were 'very effective' in resolving their issues.
2. Efficiently Acquire New Customers
Every marketer knows the difficulties involved in customer acquisition. As of 2021, in the UK alone, there are 5.6 million SMEs and new start-ups and products entering the market every day resulting in increased competition, customer choice, and acquisition costs. Arguably, there has never been more means opportunities to connect and engage with customers - but it has also never been more difficult to do so effectively.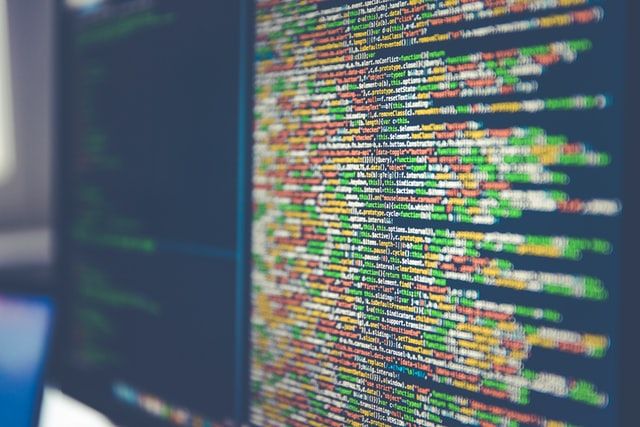 Being top-of-mind and the first preference for potential customers can be helped by combining big data and AI to generate insights on customer behaviors, needs, and demands that inform faster and smarter business decisions. By understanding needs and demand, brands can tailor marketing communications, offers, products, and services to fulfil that need. A great example is Capital One, which uses big data and AI to anticipate customer's needs, the type of customer segments they should market to, and what offers they should market to those customers; thus aiding in customer acquisition effortlessly and efficiently. Big data and AI go hand-in-hand with marketing as it reduces the cost of acquiring new customers which in turn increases sales and profits, and improves Return on Investment (ROI). It's no surprise that in a survey of big data implementation experts, 79% of respondents stated that companies that fail to leverage big data in the future will lose their competitive position and face extinction.
3. Grab Customer's Undivided Attention
Effective marketing is personal, relevant, engaging, and attention-grabbing. Targeting your audience with tailored, personalized ads and promotions positively influences brand awareness and perception, recall and conversion. Conversely, failure to do so leads to a lack of interactivity and engagement with the ad, a decline in ad performance, and inefficient spend. AI, in the form of Facial Recognition Technology (FRT), infused into Digital Out-Of-Home (DOOH) advertisements can enhance customer experience and aid in the collection of valuable customer data.
A great case study is Coca-Cola using a bus stop to display their DOOH advertisement, a vending machine that used FRT to scan a person's face and analyzed their facial expressions and dispensed a Coke upon detecting a smile; a smile was the only currency the machine accepted. Coca-Cola used AI to engage and delight customers and associate its products and brands with positive experiences. This is a great example of how FRT enables highly personalized and emotive experiences for individual customers in real-time. When customers experience delightful moments, they are more open to sharing their experience and willing to spend; providing an opportunity to market other products or services that might interest your audience.
4. Increase Customer Confidence and Drive Sales
Many businesses exist only online with no brick-and-mortar footprint, which creates challenges to engage with customers who prefer to touch, feel, and interact with products before purchase. This is particularly true for high-value emotional or financial purchase decisions. In such cases, customers may experience purchase dissonance and choose to avoid risk, resulting in lost sales, revenue, and new customers. What's more, even if customers do make an online purchase, poor product understanding or post-purchase dissonance may lead to increased likelihood of returns. These problems can be overcome with Augmented Reality (AR).
AR is a technology that produces virtual 3-D models and seamlessly blends with the physical world which allows users to interact with the products rather than just read information. Whilst technically a different technology domain to AI, AR and AI complements each other by providing a rich user experience which increases customer perception of the value or relevance of a product and brand. It also provides an innovative interface and a platform upon which customers can receive an interactive experience. AR can reduce information inundation and cognitive overload that would otherwise leave a user frustrated and replaces that with an experience that improves their decision-making, confidence, engagement, and brand loyalty. For brands, AR helps differentiate them from competitors offering similar products by providing a superior experience.
IKEA saw the opportunity to help its customers experience its products within the comfort of their homes in real-time before making a purchase through their AR app, the IKEA Place App. The AR software used by IKEA was the ARKit for Apple devices and ARCore software for Android devices. These softwares leverage technologies such as motion tracking and light estimation to understand the environment and formulate the AR experience.
Finale
AI has made significant impacts on customers' experiences over the last few years and promises to be instrumental in brands connecting and engaging with customers and providing better products and services in the future. Brands face a decision: be part of the future or remain stagnant and be a relic of the past. No matter the decision, AI – and your competitors - will continue progressing ahead with or without you.
Is your business exploring how AI can improve customer services, marketing, reduce costs and time involved in customer acquisition, and improve customer's experience with your brand?  Then we'd love to hear from you, reach us at [email protected].
Written by Clayton Black and Natalia Elizabeth Reuben