How to Use AI in Real Estate
In today's world of rapid technological advancements, Artificial Intelligence is changing the speed, accuracy, and power of business operations. AI is a powerful set of tools that applied strategically, can maximize results, improve business efficiency, grow revenue, profits and create a customer experience that your competitors will envy.
As with many sectors, the real estate industry is beginning to discover new ways AI can be applied to increase value across the value chain for multiple stakeholders, in areas such as leasing, appraisals, property and contract management, and even realtor's day to day operations.
Let's look at various ways AI can benefit the real estate industry:
Save valuable time when contract abstracting
Real estate contracts - and contracts in general - are long and complicated to understand for those that aren't experts in reviewing contracts. Real estate agents have to handle multiple contracts at a time for each listing; from leases, title documents, to deeds, and then manually summarise them in a short span of time to make it easier for their clients to understand the important details pertaining to the contract. Abstracting the accurate details from several contracts is difficult: there is a high chance for human error, it's an ineffective use of the agent's time, and this arduous process restricts the real estate agent from making fast, data-driven decisions with confidence.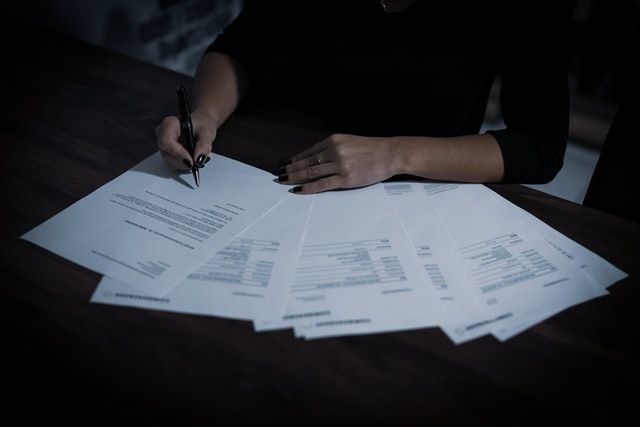 Contract abstraction can help solve this problem by providing a concise and summarized report highlighting all the key information in the contract. Abstraction simplifies the process for signees by helping them understand the key and relevant information in language they understand and in a condensed version, without all the complexity of legal language and jargon. It's estimated that real estate companies lost an estimated 5-40% of the value on deals due to the complexity in the process, so a tool that can offer simplicity is a game changer.
Contract analysis, classification, and abstraction can be undertaken by AI through natural language processing and deep learning which captures and accesses information from these contracts. AI can scan and extract information from contracts based on keyword search of certain clauses. Error-prone manual abstraction can be avoided, it has the ability to process incredibly large volumes of data, reduce bulky-sized documents, extract important information, and time is managed efficiently with AI completing the task effectively in mere minutes. AI can improve and streamline the contract abstraction process and help you stay ahead of the competition through increased productivity that better serves your customers.
Make it easier to identify potential leads
Finding potential leads online for real estate listings can be tricky when you have no idea what the customer is seeking – and sometimes, customers themselves don't know. This makes qualifying potential leads much harder: agents don't know whether someone is a serious potential buyer or just window-shopping. A real estate agent's time is valuable and having the insights as to where and whom they should prioritise their efforts is invaluable. Fortunately, AI can help identify, filter, and provide pre-qualified leads.
For example, the incorporation of AI-driven chatbots onto your website provides a point of engagement for customers and signals can be detected that can assist with qualifying leads. Chatbots are available 24/7 and can answer user queries immediately especially when real estate agents have time constraints. Chatbots can help discover what a user is seeking in their ideal home by probing into key areas and capturing data that gives a clearer picture of the users' needs and intent. Chatbots can help agents filter qualified leads, direct high-potential prospects to speak with an agent in moments, and with the right technology, potentially even recommend properties that align with users' stated preferences. This provides a more personalized experience for the customer, assists discovery of relevant properties, and helps agents focus their efforts and manage their time.
Real estate pivoting towards virtual reality
Throughout COVID, the real estate sector was forced to adapt to the conditions of lockdowns and travel restrictions, which made open house and physical walkthroughs of properties highly restrictive and in some cases impossible due to social distancing and safety concerns. But for many, buying a property is a huge emotional milestone and there is a high degree of emotional and financial investment.
The pandemic created the need for tools that can overcome the social distancing dilemma. Through the use of Virtual Reality (VR) integrated with Artificial Intelligence (AI), customers can virtually tour the property from the comfort of their home and still feel confident in buying the property sight unseen. The statistics back up the utilization of VR/AI in real estate as 63% of people who bought homes made offers for properties they did not view in-person.
With VR/AI, customers can view various properties faster than ever without leaving the couch. Property tours can be highly interactive and immersive, and potential buyers can view properties pre-construction based on the plan to get a better feel of the space, look and feel prior to sign off. Another added value of virtual reality is that it overcomes the geographic limitations and creates accessibility to a much greater audience. The result is more potential customers, greater competition and a higher chance of securing a sale, faster. Goldman Sachs even estimates that VR in the real estate industry will generate $2.6 billion in revenue by 2025.
Finale
Artificial intelligence is known for improving efficiency and productivity – and these benefits can completely transform a business and an entire sector. But AI can also create a better experience for all the stakeholders involved in a shared interaction. These are just a few ways AI can help your real estate business grow and achieve your goals, there are still an endless amount of applications for AI in this industry.
Interested in how use-cases such as these can benefit your business? Connect with the Brainpool team at [email protected].
Written by Natalia Elizabeth Reuben